In the early days of PC gaming, the Crackwhores and Girlz of Destruction—tight-knit all-girl Quake clans—broke ground for women. In the late '90s/early 2000s, gaming culture might as well have been a different universe. But it was the Psychotic Man Slayers, aka PMS Clan, who helped to usher women into competitive gaming en masse, and it all started with two sisters on Xbox Live: twins Amy Brady (Athena/Valkyrie) and Amber Dalton (Athena Twin).
"When we first founded PMS, Amy and I met two other girls online and it was cool as hell, we couldn't believe it, like, 'Oh my god, let's go play some games,' and we did and we were killing all the guys," says Dalton. "That's how we started, off of that pure just awesomeness of finding women." PMS eventually changed their name to Pandora's Mighty Soldiers when they started to attract sponsors. Brady and Dalton had also learned of a disbanded all-girls Quake clan with a similar name: Psycho Men Slayers, some of whom came over to join the new PMS Clan. Today, it's one of the oldest competitive gaming organizations in the world, with members on every gaming platform.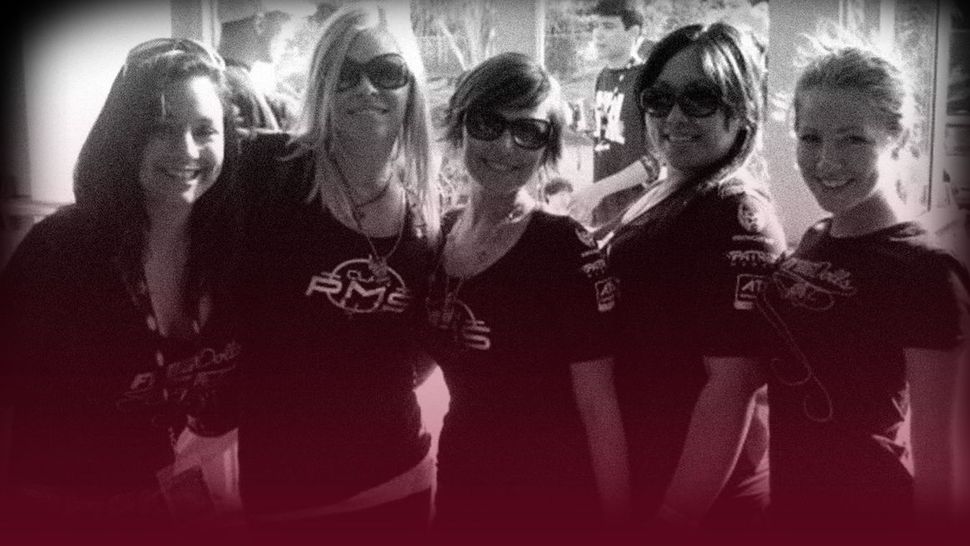 "When we created that [PMS] tag, it was because everyone used [three-letter] acronyms. As women in that time, you were like 'Oh, they're gonna know they're getting killed by a woman,' right?" says Brady. "We knew we were instantly identified as female. We loved that."
For their service to pro gaming, Brady and Dalton were recently presented with an Esports Lifetime Achievement Award. While they retired almost a decade ago, in their prime they were unstoppable. Brady was on the first all-female team to win a pro tournament at CPL 2006 playing Rainbow Six: Vegas 2 and an original member of Ubisoft's Frag Dolls (arguably one of the first influencer groups in gaming history).
In 2007, Dalton was one of the world's top 10 Fight Night players, as well as a ranked Halo and Gears of War pro. They even helped to introduce the Xbox 360 on MTV in 2005, replete with Brady playfully calling her opponents "bitch", as was the way of the 2000s. 
While some things may be vastly different in the esports business today, harassment, discrimination, and unequal prize pools are sadly the same and it's still not common to see equal numbers of women in the major leagues. It was only in 2019 that Bumble (yes, the dating app) and Gen.G formed the first pro all-women Fortnite team. Starcraft 2 player Sasha "Scarlett" Hostyn, the highest-paid female pro gamer in the world, has over $400,000 in winnings from 230 tournaments—less than half of what top male player, Cho Sung Choo ("Maru") made from 133 tournaments.
…
Read More