Now is the time to be serious about investing in and building great games.
NFX has been bullish on games from the very beginning. While other investors seem to have lost some interest in the sector, we remain deeply confident in it. We know that games are a strong area where a lot of value can be created in a short period of time.
Let's get the obvious reasons out of the way.
First, we love games. That's where I found my first major success, having co-founded Playtika which sold for $4.4 billion. I've since invested in more than 10 successful gaming companies like Plarium, Moon Active, Papaya Gaming, Superplay and others. I've always played games and enjoy playing today just as much as when I was a kid.
Next, gaming is a massive market that will only continue growing. The growth is easy to see: In 2019, the global gaming market was $152 billion. By 2021, it reached $214 billion and is on track to generate over $300 billion in 2026. Bigger than all other forms of entertainment.
Third, this sector has an unfair number of elite product minds. Games founders and their teams are faster than any other companies we see, and they understand user psychology and delight better than anyone.
But what's less obvious are the drivers behind the ongoing growth of gaming. There are evergreen attributes unique to games that give them an incomparable ability to grow fast – and there are also exciting new trends to pay attention to. (Generative AI among them).
That's why we wrote this essay.
It's an update to our gaming thesis from 2019. It's an open letter to the world's next, best games founders. It's time to play offense. It's time to make legendary games that will deliver joy to many millions of users.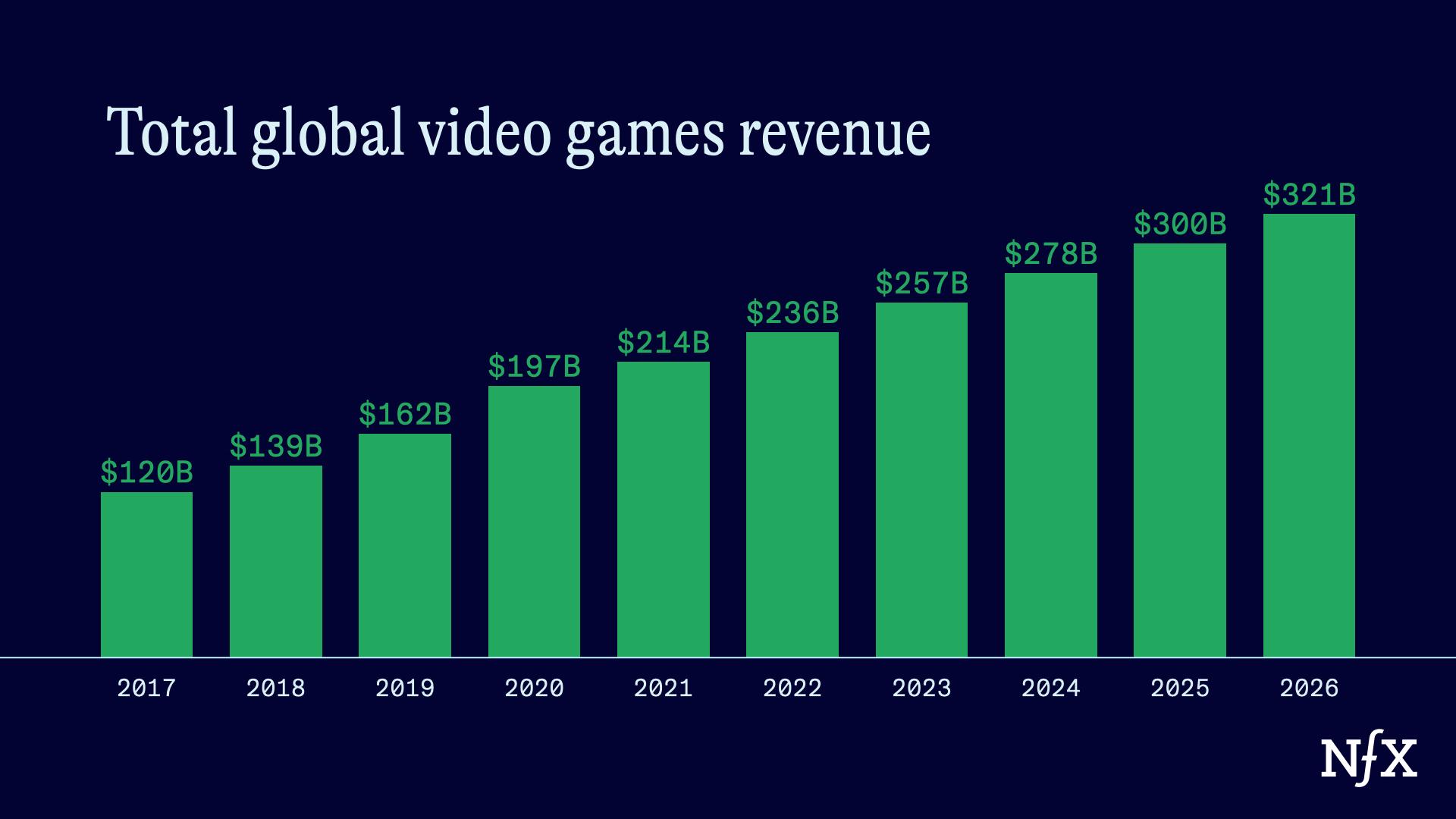 The global gaming market is on track to top $300B+ in the next 2-3 years. We're even more bullish when you take the longer view, given the trends we outline in this essay.
Games as a Platform
Back in the early days of gaming, when users bought a game, they bought one experience (often out of a box). They played it through once and were done. With the acceleration of the internet we saw the rise of "games as a platform."
No longer do game developers create a game and ship it and move on. You can now constantly run updates, analyze user activities, understand what works, offer personalized and live activities, and add new meta game layers. In other words, you can constantly improve and optimize your game.
If you know games, you know this story. But it bears repeating because this is the origin of two advances that are still making games better today than they were even before.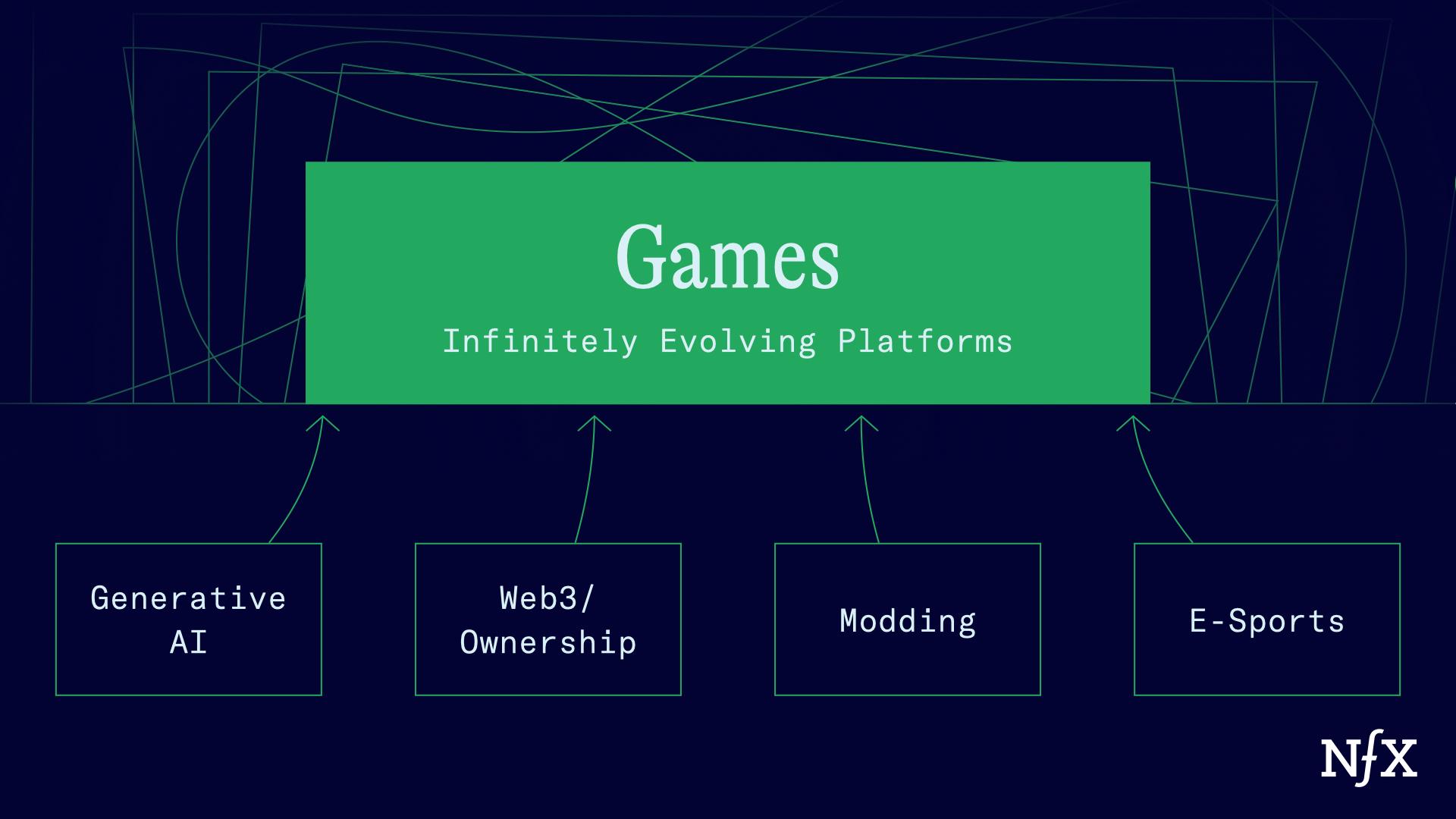 First, games became infinitely evolving platforms.
When you put a game out, that's just the beginning. Game founders understand you must continue developing and keep adding content, features and live operations. If data
…
Read More