Local

"The research and educational programming at the college will help sustain the Commonwealth's edge in these important sectors."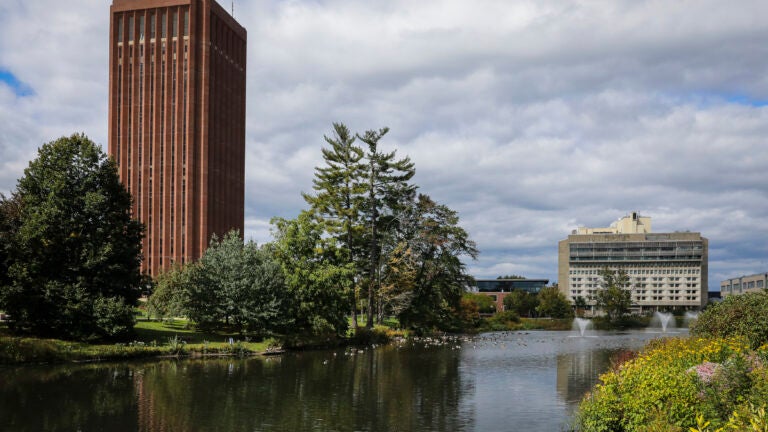 UMass Amherst has just come into some major capital, and will use it to support its computing college and eventually double enrollment.
The state university just announced two colossal pieces of funding, totaling $93 million, to support UMass Amherst's College of Information and Computer Sciences: $18 million from alums Robert and Donna Manning, and $75 million from the state administration. The university is also matching the state grant with a $30 million contribution.
The college has been renamed after the Mannings, and state funding will help the university develop a new facility and double enrollment, after it apparently had to turn away high-achieving students due to limited space and resources.
"The research and educational programming at the college will help sustain the Commonwealth's edge in these important sectors," Governor Charlie Baker said in a statement. "We are pleased to commit important capital resources, which will be paired by this generous donation from the Manning family and investments from UMass, to help the college train and educate the next generation of computer and information science professionals and deliver on its mission of 'Computing for the Common Good.'"
According to the university, 53% of computing college graduates remain in Massachusetts for their careers and each graduating class contributes about $26 million to the tax base. A university spokesperson said the college's vision of "computing for the common good" will prepare students to enter the tech sector to innovate solutions "to solve today and tomorrow's challenges across key sectors."
"I have been very focused on the ethical application of new technologies, which both enhance and complicate our lives," Rob Manning said in a statement. "The future of computing will cure diseases and solve some of the world's greatest challenges, but will also be incredibly disruptive, particularly to the workforce. The College…with its groundbreaking research and top-notch faculty, is well positioned to be a leader in building a framework for Computing for the Common Good."
The newly-named Robert and Donna Manning College of Information and Computer Sciences became official — and began offering a bachelor's degree – in 2010. Since then, it has grown enrollment by 320%, the university says, and attracts high-achieving talent to the Commonwealth. These investments are meant to do the same: attract top faculty, increase access to the program, and offer scholarships and mentoring. 
Dean Dr. Laura Haas has also created a diversity office, and set the goal of growing enrollment of women from 27% in 2021 to 40% by the end of the decade.
"These investments will allow us to continue our college's trajectory from a small research center to a top-ranked college with more than 2,400 students today," Haas said in a statement. "We're proud of all the work we've done to educate a community of responsible innovators who are prepared to solve problems across academic disciplines leveraging computational thinking and technology."
The
…
Read More