With Omicron spreading in the UK the potential for disruptions to Christmas plans are high, whether you're limiting your contacts or have been forced to isolate. But the fact you can't meet in person doesn't mean all the festivities have to stop.
It will not be quite the same but you can still join your family and friends and have a good time virtually. Here are some ideas to help keep you connected over the festive period – whether it's checking in for a chat or sharing entertainment.
Easy video calling
Video calls are most people's first port of call. You can use almost any device with a camera, but tablets or laptops are the easiest to set up for longer chats if you have them.
Zoom is one of the easiest cross-platform services available with an app available for most devices. It can be used for free for up to 40 minutes at a time.
For those in the Apple ecosystem, FaceTime is built into every iPhone, iPad or Mac, is very easy to use and now you can send invites to those on Android or Windows for calls in their browser. Google users can use Meet on Android, in Chrome on a computer or iPhone and iPad apps.
Those sitting on their own should use headphones to avoid feedback and help keep conversations more natural, and shorter video chats are usually better to avoid fatigue. Place a tablet or laptop at the end of the table if someone can't make a gathering.
Party games over video call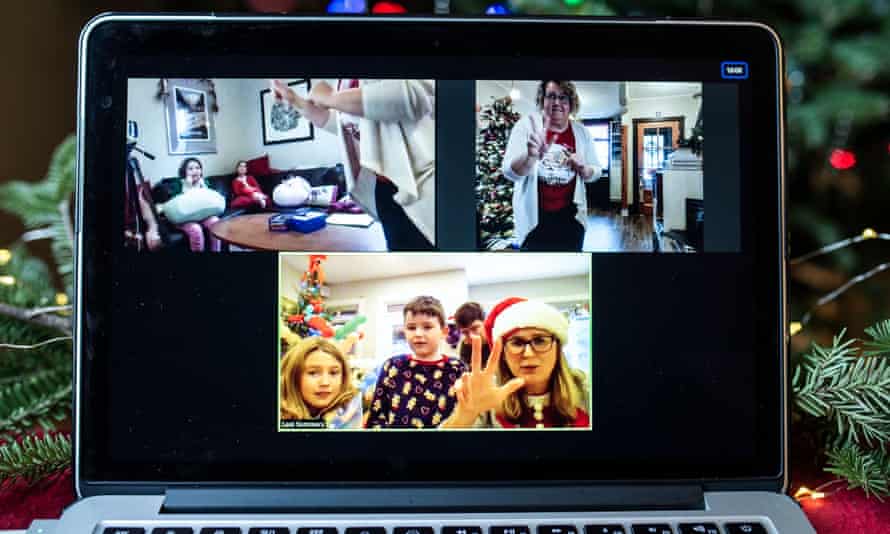 Chats can get old quickly, so why not try party games over video calls. Some things are easier to do than others. Charades is a natural fit: just prop up your video calling device and make your shapes to the camera.
Pictionary is also fairly easy to do over a video call using pen and paper, or you can use a shared drawing service such as the free Microsoft Whiteboard to see what other people are drawing on their screens or tablets.
Quizzes are a video chat favourite, too. You can try using Google Docs or similar services, but the old(er) fashioned way of pen, paper and a bit of screen sharing if any pictures are involved often works better.
Share films, TV shows and music over video calls
The latest addition to the growing list of video call activities is watching videos or listening to music at the same time. Apple's new SharePlay offering makes this easy – it's built into FaceTime as of the latest software updates.
While you're on a FaceTime call you can start watching
…
Read More