The prevailing wisdom is that pre-built systems are still the best way of getting an up-to-date graphics card. As prices for graphics cards normalise this may not be the case in the not too distant future, but right now, it's still our recommendation for the most sought-after cards. Cards like the Nvidia GeForce RTX 3070 you'll find inside this new Wired2Fire Reaper gaming PC.
Wired2Fire has sought to piece together a machine that offers decent value for money, balancing the spec in order to hit its £1,649 price point. So while it employs one of the latest Intel Alder Lake CPUs, it isn't the top model, but the more affordable Core i5 12600KF. 
Don't let that put you off though, this is a phenomenal chip and indeed is our top recommendation for gaming CPUs right now. Sure, there are faster chips out there, but this hits that value for money sweet spot better than any other when it comes to gaming in 2022.
With that in mind, it shouldn't come as too much of a surprise to learn that the Reaper ships with DDR4 memory as opposed to the newer DDR5. While it would have been great to have DDR5 in here—simply because it's the latest standard and fully supported by this CPU—this decision means that the machine comes with 32GB of DDR4 for less than it would have cost to ship this with 16GB of DDR5. That's a trade-off I can definitely get behind. 
Reaper specs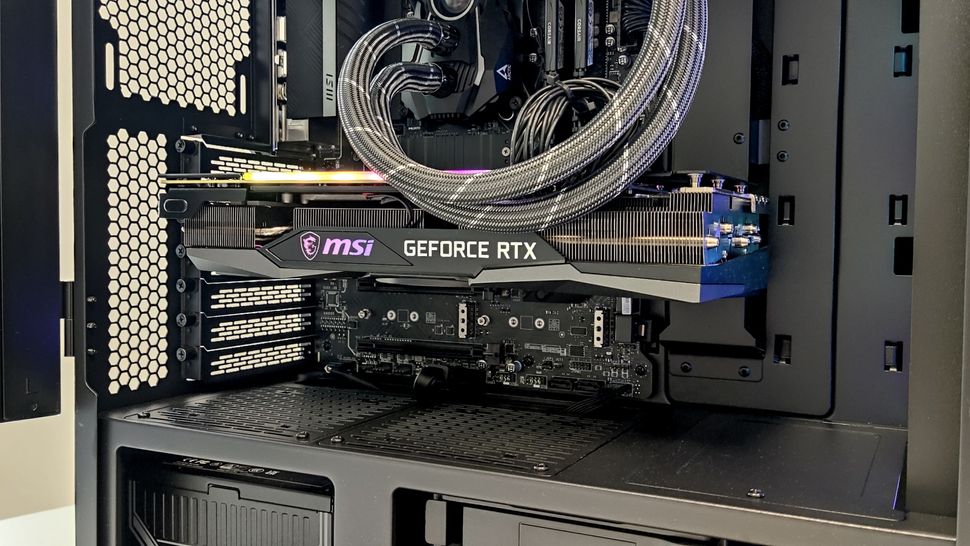 CPU: Intel Core i7 12600KF
GPU: Nvidia RTX 3070 8GB
RAM: 32GB DDR4-3600
Motherboard: MSI Z690-A Pro WIFI DDR4
CPU Cooler: Arctic Liquid Freezer II 240
Storage: 1TB NVMe SSD
PSU: MSI MAG A650BN 650W 80 Plus Bronze
Connectivity: 6x USB 2.0, 2x USB 3.0, 1x USB Type-C, RJ45, 6x Audio, Wi-Fi 6, PS/2 keboard/mouse, HDMI, DisplayPort, front audio
OS: Windows 11 Home
Warranty: 5 year
Price: £1,649
Along with a quality graphics card in the shape of the RTX 3070, an awesome CPU, and a whopping 32GB of DDR4 memory, you also get a quality motherboard in the shape of the MSI Z690-A DDR4 WIFI, a 1TB NVMe SSD, and a quality CPU cooler. All of this is built neatly into a Lian Li Lancool II Mesh case. 
As the name suggests this is a mesh fronted case affording plenty of airflow, and thanks to the three RGB fans behind that mesh, it makes for quite the light show as well. It's annoying that the front panel USB Type-C port has been blanked out though, especially as there is a connector on the motherboard. At least there is a USB Type-C port on the rear IO.
The only real mark against the Reaper is that the installed SSD is a PCIe 3.0 model. When you're dropping as much money as this on a system, you want more than just competent, you want something special, and the Lexar 1TB SSD you'll find inside this machine comes up short on
…
Read More